Naomi Campbell trauert um ihre Oma Ruby
Naomi hat ihrer Großmutter viel zu verdanken
Stärke, Mut und Disziplin – diese Attribute haben Naomi Campbell (50) neben ihrer Schönheit in den Supermodel-Olymp katapultiert. Eigenschaften, die sie vor allem von einer Frau gelernt hat: ihrer Oma Ruby Campbell Russel. Diese ist nun gestorben. Und Naomi zollt ihr bei Instagram Tribut.
Rubys Stärke steckt auch in Naomi 
Dear Grandma Ruby Louise Campbell Russel , all that I am is because of you , even though I would moan and groan to have to do my chores , your discipline has remained with me till this very day and I thank you .. Wife , Mother Grandmother , Great grandmother , you have taught us all to have strength and courage in trying times and to hold our heads up high and stay true to our integrity. You came to uk during Windrush for better opportunity , but your heart always remained in Jamaica 🇯🇲 . You stayed true and loyal to your faith for 77 years . You travelled the world and was loved by so many where ever you would go. I will miss you Grandma , you were the Matriarch of our family that held us so closely together . , know your strength is instilled in me . I love you forever more . Until we meet again on the other side . May you take your place with the highest Rest In Peace Grandma My Ruby . 👑❤️❤️❤️🙏🏾
"Alles was ich bin, bin ich dank dir", betont das 50-jährige Model. Ihre Großmutter habe sie gelehrt, auch in schwierigen Zeiten stark und mutig zu sein und sich mit erhobenem Haupt immer treu zu bleiben. Als Patriarchin der Familie habe sie stets für Zusammenhalt gesorgt. "Ich werde dich für immer lieben", erklärt Naomi Campbell.
Naomi Campbell, die Super-Zicke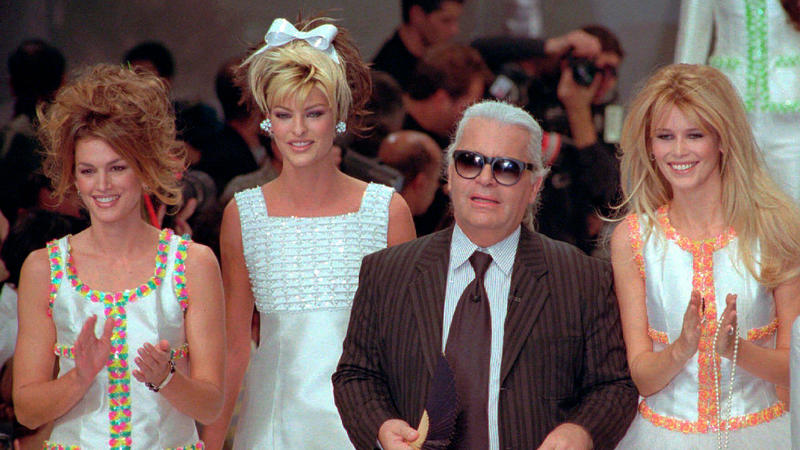 Naomi Campbell, die 2020 ihren 50. Geburtstag feierte, ist für ihre Schönheit und Wut-Ausbrüche weltweit bekannt. Auch heute hat sie immer noch einen Traumkörper – dank eines strikten Ernährungsplans. Zusammen mit Claudia Schiffer, Cindy Crawford, Linda Evangelista, Christy Turlington und Kate Moss zählte sie in den 90er-Jahren zu"The Big Six". Im Video zeigen wir, was die Topmodels von damals heute machen. 
Instagram
Quelle: Lesen Sie Vollen Artikel